Identify Potential and Maximize Performance
For all your Employees…!!
The Performance Assessment Group is a group of subject matter experts who provide the following services to small, medium and large organizations.
Selection and Onboarding of Employees
Training, coaching and individual development programs for your entire workforce.
Sales
Assessments to identify and select 'top performers' for your sales people and account managers, including sales training and coaching to maximize sales performance.
Recruiting and HR Consulting
On a national level identify, select and onboard key people for your organization.
Customer Service
Assessments to ensure a proper job fit for customer service employees, including training and coaching of your customer service team.
Drew Stewart, Performance Assessment Group
Speciality: Assessments, Onboarding and Employee Selection
The Performance Assessments Group, Inc. was founded by Drew Stewart in 2005 as Crossroads Workforce Dynamics, Inc., and recently changed the name to the Performance Assessment Group. We are a authorized partner for PXT Select™, a Wiley Company, the world's leader in the assessment industry with over 40,000 clients in 90 countries and 31 languages.
Through this partnership, Performance Assessment Group, Inc., we have customers throughout North America, Canada and parts of Europe. We serve customers in financial services and banking, manufacturing, automotive and aerospace, telecommunications, health care, retail, legal and accounting, engineering and construction and state and local government. We work with some of the largest companies in the United States, as well as some of the smallest.
For more information, contact the Performance Assessment Group at (501) 912-1052.
Laura A. Davis & Associates
Speciality: Executive Coaching and Management Development
We help companies understand that the single most valuable investment they can make is in their people. If you want to improve your engagement, culture, and results, it all starts with developing leaders and teams at all levels. No matter how great your company vision, strategy, or product may be, it doesn't mean anything if you don't create an environment that brings out the best in your people.
Laura earned the coveted Master Certified Coaching designation through the ICF in 1998 and maintains that credential through ongoing study of leading-edge best practices. She is also a Diamond Award-winning Authorized Partner (which is achieved by less than 2% of all Wiley Authorized Partners worldwide) for the Wiley Everything DiSC® Application Suite, The Five Behaviors® of a Cohesive Team, and PXT Select™ brands.
We can partner with you or teach you how to leverage your most valuable asset to create a culture of engaged, fulfilled employees. Our Solutions and Learning Tools, offered virtually or in person, are designed to help you get the best from every individual on your team throughout the organization.
For more information about Laura Davis & Associates, contact Performance Assessment Group at (501) 912-1052.
Steve Mosley, Upper Right Leadership
Speciality: Soft Skills Training, Team Building and Employee Coaching
Upper Right Leadership is focused on one thing – helping organizations be more successful by helping people be more successful. We focus on leadership skills development and improvement. Because we know from our own experience in leading people in Fortune 250 firms and over 70 client relationships with Upper Right the difference that strong leadership makes in every organization.
We help our clients solve tough problems like high employee turnover rates, poor employee engagement, bad leaders and average business scorecard results. Using innovative tools such as skills assessments, business coaching, performance training and results-based consulting, we help our clients target specific areas of improvement in their organizations, their employees and their leadership teams.
Steve has 40 years of professional experience, with responsibilities including Sales, Customer Service, Project Management, Training and Leadership Development. He has helped companies in stages such as start-up situations, fast growth challenges, mature business and downsizing. He has extensive experience in Needs Assessment, Design and Delivery of Training Solutions, Leadership Skills Development, Performance Assessments and Succession Management.
For more information about Upper Right Leadership, contact Performance Assessment Group at (501) 912-1052.
Tonya Gossage, Gossage Performance Consulting
Speciality: Employee Training and Coaching
Tonya Gossage has over three decades of experience as a financial services industry executive. Her career spans 34 years, leading community and regional bank teams in a wide range of practice areas, including all aspects of customer service, and training.  
Tonya served as an executive for a regional bank during its eight-year reign as the top-performing bank in the nation. This experience provides unique insights and expertise to help your financial institution achieve higher performance in order to achieve outstanding results and gain competitive advantage.  
Her experience includes integrating teams and processes through 15 mergers and acquisitions to achieve organizational cohesiveness and culture integration. She has developed, implemented, and sustained high-performance training programs. Her strong leadership development skills include increasing motivation and developing passion in financial services professionals. Her enthusiasm, high energy, positive outlook, and infectious personality create excitement and enthusiasm among front-line and back-office teams at all levels of the organization.  
Services include:
Project planning, management, and implementation  
Organizational structures and job description formation  
Employee orientation programs, onboarding, and new hire training  
Customized training programs for staff development, leadership, or functional processes
Train the trainer programs  
Mentorship programs and training, including the establishment of subject matter experts
New supervisor and management training 
Customer Service
Marketing and Sales Training
For more information about Gossage Performance Consulting, contact Performance Assessment Group at (501) 912-1052.
Joe Gay, Management Support Solutions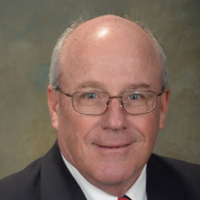 Speciality: Recruiting & Placement, HR Consulting, Labor Relations & Compliance
Services are customized to meet your HR challenges in a timely and cost-effective manner. Our services include:
Recruiting and Placement
Employee Training, Development and Coaching
Performance Appraisal Systems
Benefits and Compensation
Labor Relations
Employee Relations
Compliance
Policy Development
I-9 Audits and Compliance
HR Audits
HR Policies, Procedures & Employee Handbooks
Job Analysis and Job Descriptions
Compensation and Benefits
Surveys and 360 Degree Feedback

HRIS

 Consultation
For more information about Management Support Solutions, contact Performance Assessment Group at (501) 912-1052.
Specialty: Sales Training, Business and Leadership Development
Mark focuses his consultancy business on B2B sales training, business and leadership development activities. He is one of only seventy consultants nationwide approved by the U.S. Department of Small Business Administration to deliver the Emerging Leaders Program and he's a certified Marshal Goldsmith Leadership Coach.
The vast majority of Mark's career has been in sales and marketing management, which includes board level positions. After building a world-class sales organization for a fortune 500 company in Europe, he transferred to the U.S. in 1997. As Chief Marketing Officer his team facilitated a press conference for a U.S. product launch that was featured as breaking news by CBS Evening News. As President for a startup business his executive team had laid the foundation for the business to grow into positive cash flow, which today trades on five continents.
For additional information on MKP Inspired, contact Performance Assessment Group at (501) 912-1052.
"Since we began using Profile assessments we have seen a dramatic decrease in recruiting cost and turnover. The assessment takes the guesswork out of the interview process and helps us determine if the candidate is a good fit for the position. The coaching and management tools help our managers better understand and motivate the employee. They are a very effective tool and we plan to incorporate the use of the assessment throughout the company".

Sean Rego

Vice President of Recruiting and Development

"Dillard's has found the Profile XT to be helpful in selecting the best candidate for positions in our buying and replenishment department and our department managers. By measuring the candidate against a benchmark of "proven performers" it helps us determine who is a good fit for these critical positions. We love this tool!"

Bill Dillard, III

Dillard's

"Since we began using the Profile assessment and Performance Assessment Group to evaluate candidates for our teller positions, we have reduced our turnover significantly. They have saved us thousands of dollars in recruiting, hiring and training expense. It is a great tool, and we plan on using it throughout the bank to evaluate existing personnel and hiring at other positions."

Randy Herlocker

"Finding the right person to fill key positions has always been a challenge. Since we started using the Profile assessments with Performance Assessment Group, we have seen a dramatic improvement in the quality of new hires. The assessments give us the information we need to evaluate the total person and place them in positions where they can succeed. They have helped us avoid many costly hiring mistakes, reduced turnover and improved the overall quality of our staff".

David Black, CEO

"At Carlton-Bates, we expect nothing less than the absolute best from our 600 employees in the way we serve our customers. Performance Assessment Group and Profiles International have helped us reach even higher performance standards, particularly in the areas of hiring and people development. With their tools and training I feel like we make a good partnership".

Bill Carlton

Carlton-Bates